A body lotion backed by science to target crepey skin, fine lines, and age spots.
Featuring bakuchiol—a natural alternative to retinol,
giving you healthy skin for your whole body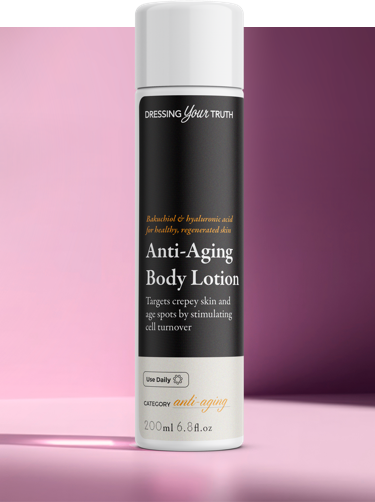 Buy Now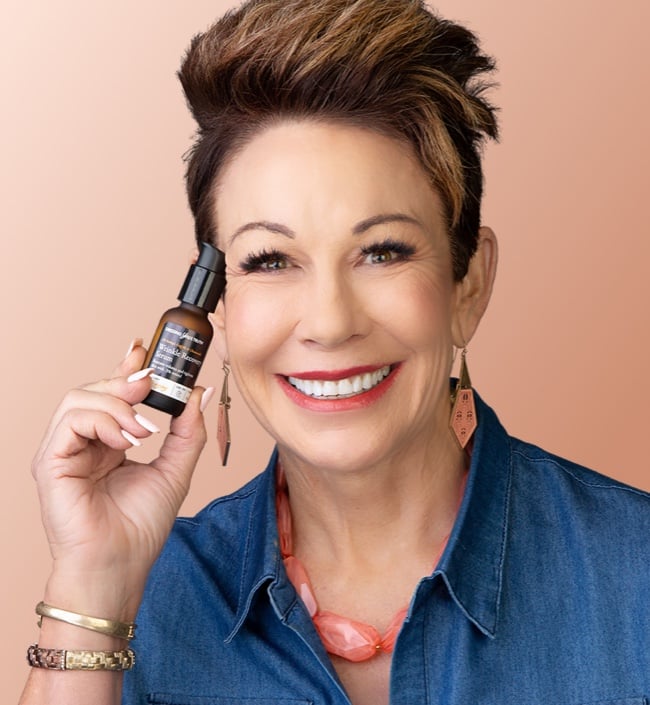 "My skin is smoother with fewer lines."

"...unique, sun-safe ingredients!"

"A little goes a long way."

"I noticed dry spots were moisturized and bumps diminished."
I didn't want to look younger.
I wanted to look healthier!
My pursuit of anti-aging products began when I noticed my skin aging faster than it needed to.

It set me on a journey of learning that having vibrant skin wasn't just about beauty. It was also about health!

Taking care of my health means taking care of every organ I have, including the largest one—my skin.

I wanted to address the most common skin issues we experience with aging: crepey skin on my arms, age spots on the back of my hands, and fine lines all over.

I wondered, "Why aren't there any effective anti-aging body lotions on the market?"

Sure, there are plenty of lotions out there that moisturize, but I was looking for something to restore!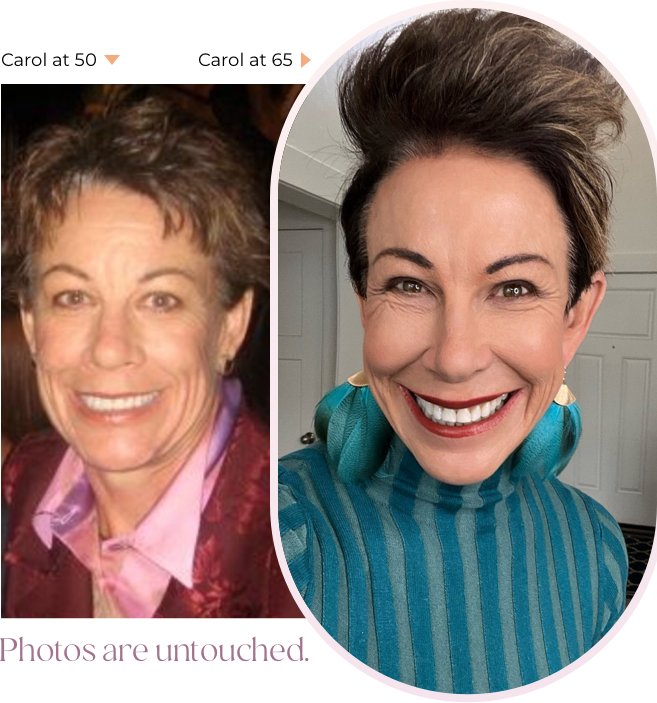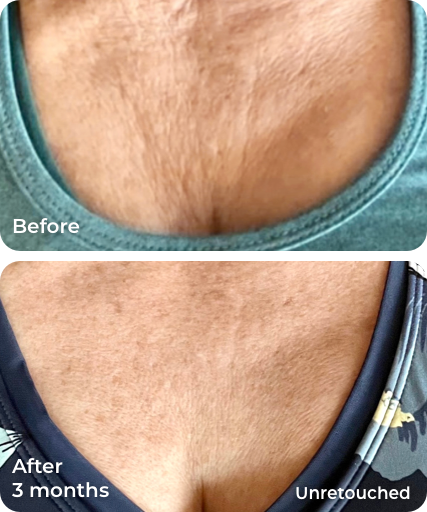 And since I wanted something I could wear during the day, retinol was out of the question.

That's why, true to my determined nature, I went to work and manufactured my own.

Introducing…the Anti-Aging Body Lotion.

I created my proprietary formula to offer you an effective and affordable solution that works equally well at prevention AND regeneration.

Want to know how I did it?

Let me tell you all about the key ingredient in the Anti-Aging Body Lotion: bakuchiol.
What is Bakuchiol?
Bakuchiol is a natural ingredient extracted from the seeds of the babchi plant. This plant is native to India and has been used in traditional Ayurvedic and Chinese medicine for centuries. Bakuchiol has just begun to gain popularity in the skincare industry due to its ability to mirror the miraculous effects of retinoids — all without the associated side effects.
Why you'll love it
No sun sensitivity! Bakuchiol is "nature's retinol" because you receive all the benefits of retinoids without making your skin more sensitive to sun exposure. This gentle, powerhouse ingredient will transform your skin as it diminishes fine lines, improves skin texture, and improves the appearance of age spots.
Who it's for
Any woman, age 25 and up. This formula is gentle enough to use every single day, whether you're my age and targeting deep skin issues that have been there for years, or you're preventing them from showing up at all. It's easy for younger women to think they don't need anti-aging products, but trust me—if you start now, you won't regret it!
Buy Now
Bakuchiol is the best natural retinol alternative for aging skin by expediting cell turnover and improving the appearance of your:
crepey skin

Your skin will feel tighter as the months go by.

Age Spots

Helps reverse sun damage as your skin tone evens out.

wrinkles

Get ready for smooth skin as fine lines fade.
Heavy-hitting ingredients
Everyone will be asking about your skincare routine.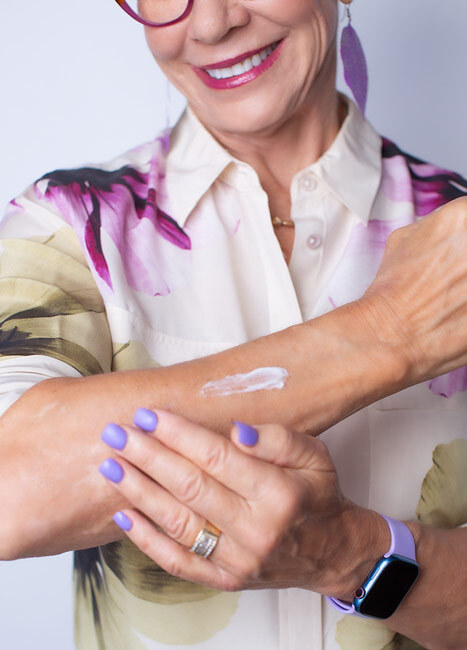 I couldn't be more thrilled to share this Anti-Aging Body Lotion with you. Each bottle is a testament to my passion for healthy aging and affordable skincare.

So, make a purchase and take a "before" picture of your skin. I am truly excited to see the results you'll experience with this proprietary formula.

Trust in the magic of this lotion, and let it become your daily reminder that getting older is inevitable, but how you age is a choice.

Let's age well!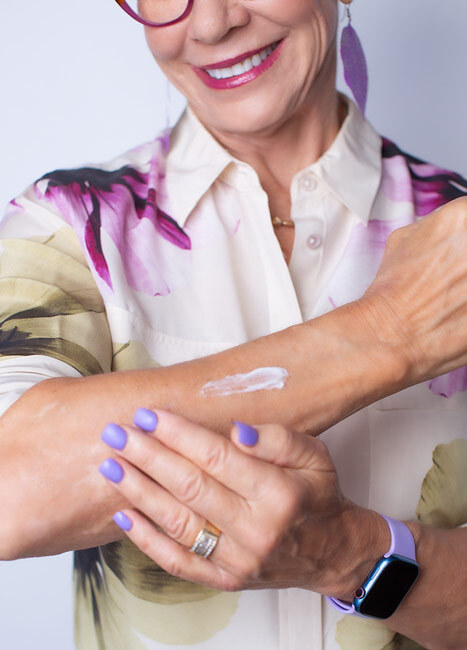 Your whole-body skincare routine starts here.
Love yourself and invest in your skin's health. Six months from now, you'll be so glad you did.
Buy Now
ONLY THE BEST FOR YOUR SKIN





All of our products are formulated by chemists in the United States using the highest quality ingredients from around the world. These potent formulations combine anti-aging ingredients with natural botanicals.